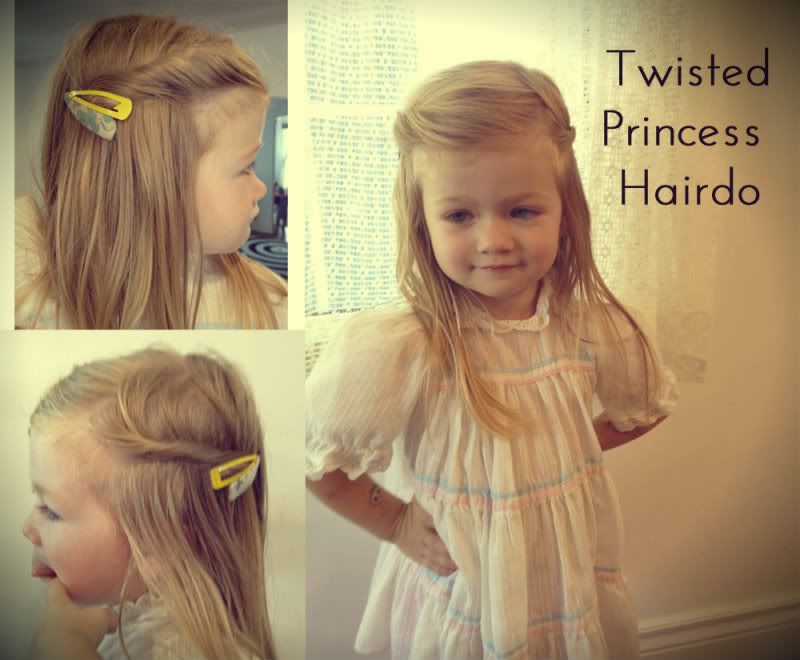 this past saturday, jay took lula on an official father/daughter date. the men's ministry at our church hosted a daddy-daughter dance. they set up a lovely dinner with linen tablecloths and waiters. then they hired a dance instructor to give some lessons before setting the group loose to practice their own moves.
apparently the little girls did more running than dancing... and the dads more talking than dancing, but everyone had a great time.
i wanted lula to look pretty, but i also wanted to make sure her very straight, fine hair stayed in place during her activity. (this is a daily challenge!) so i decided to twist her hair up to keep it out of her face while leaving some hanging down to cover the "pretty" part of the hairdo!
as far as accessories, because lula's hair is so fine, it falls out of clips very easily. so i used two alligator clips on each side to hold everything in place. this seemed to do the trick!
here's how to do it: